Common Sense Culturists

Fighting for white well-being
in order to protect and preserve western civilization
It's okay to be white.

Please support Red Ice TV, Mark Collett, and Black Pidgeon (above videos) by visiting their You Tube channels. Consider making a monetary donation to these worthy advocates for white well-being.

Without a common culture there is no common sense.

​​Therefore, our goal at Common Sense Culturists is the preservation of western civilization, which we believe is under assault by proponents of cultural Marxism who are waging a cultural revolution throughout the western world. We challenge the diversity myth, which is in reality a zero sum game assault on the traditional majority culture by globalists and their useful idiots in the minority communities. We have no malice toward any other group, but we will not contribute to our own destruction. We are resolute in our intention to promote the majority, white, heterosexual, patriarchal ideal that under-girds our civilization. Every other racial and ethnic group is allowed to openly promote their own self-interest. White European peoples have the same right.



Culturism (cǔl-chər-ǐz-əm) n. The use of philosophy, art, governance policy and science to honor, promote, manage and protect traditional majority cultures.





Culturist (cǔl-chər-ǐst) n. 1. An advocate of culturism. 2. One who engages in the philosophy, arts, policy creation and sciences that promote, protect and manage traditional majority cultures.

We are primarily FOR us rather than against others. We seek to empower ourselves with strong values and healthy living so that we are worthy of preserving this great civilization.
At the same time, we oppose the social contagions from other groups and the radical individualist consumer culture that we believe are diminishing us as a people.
In this respect, we are aligned with our Christian Conservative brothers and sisters.We fight cultural crap in all of its forms. We focus on responsibilities rather than rights. Thus, while economic considerations are important, cultural factors are more significant for common sense culturists. On this dimension, we are aligned with the rational intellectuals that are associated with the Alt Right. Our orientation is conservative communitarian, and traditionalist.

We challenge the conventional wisdom of the ruling class that dominates academia, entertainment, big business, government, the national media, and many think tanks and community organizations.How We Win Hearts and MindsOur objective is to build a nationwide grass roots network of counter-revolutionaries across multiple environments.

Our primary change method is reason. But we also understand that many people are influenced by appeals to emotion, and thus we are also willing to employ emotional appeals to reach people.

We believe that in addition to using education and creative social marketing, it is important to use person to person community activism, infiltration, shame, withdrawing consent, and civil disobedience to change the culture.

In the past, we have spent too much energy on electoral politics. We believe if we can change the narratives that create meaning, the politicians will follow us. These methods have previously been the purview of community organizers on the hard left. We hope to change that.
"We have demoralized ourselves and moralized minorities. We have become obsessed with the other. We have a guilt complex in our hearts that is hanging over us, that has lead us to become a dying people.
My way out of this is not just to embrace individualism or fairness. My way out of this is for us to truly embrace who we are. We are not ultimately about fairness or individualism, or constitutionalism or legality. We need to embrace our Faustian spirit - our will to be great, our will to be the best." - Anonymous
Donate to our cause!
Patreon
Powered by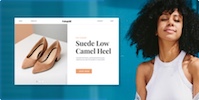 Create your own unique website with customizable templates.